Industry: E-commerce
Challenge:
Building a mobile application that enable user to order groceries from one of the nearest supermarkets.
About the project:
We received a request from the Grocery sector to develop a mobile application for e-commerce. The main economic objective of the app was to become a community based on mutual trust among services and product providers and users that was subject to peer evaluation for the quality of the service provided.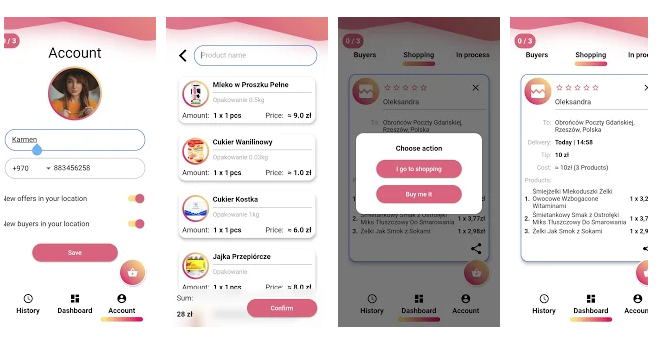 What we did:
We entered the project starting with the logotype, then we smoothly moved to user interface design. We engaged firebase in the backend again and used Flutter framework on the front of the mobile application. Flutter allows programmers to develop a single codebase for all operating systems, so its is a good choice if you want to develop a mobile app for both iOS and Android at the same time. After the project was implemented, we got engaged in manual tests and minor corrections to optimize the operation of the application
The core of the application is the implementation and making orders from grocery stores. It includes the most popular supermarkets in the user's location. This mobile application use geolocation to suggest goods providers for the customer. Each user of the application can create a list of products from an available uploaded database with the approximate price of each product.


Develop with us
You can gain another distribution channel by developing a mobile application for your store. We can help you with that.

hello@softgorillas.com