Industry: Logistics
Challenge:
Developing user-friendly mobile and web application for supervising drivers and ordering transport.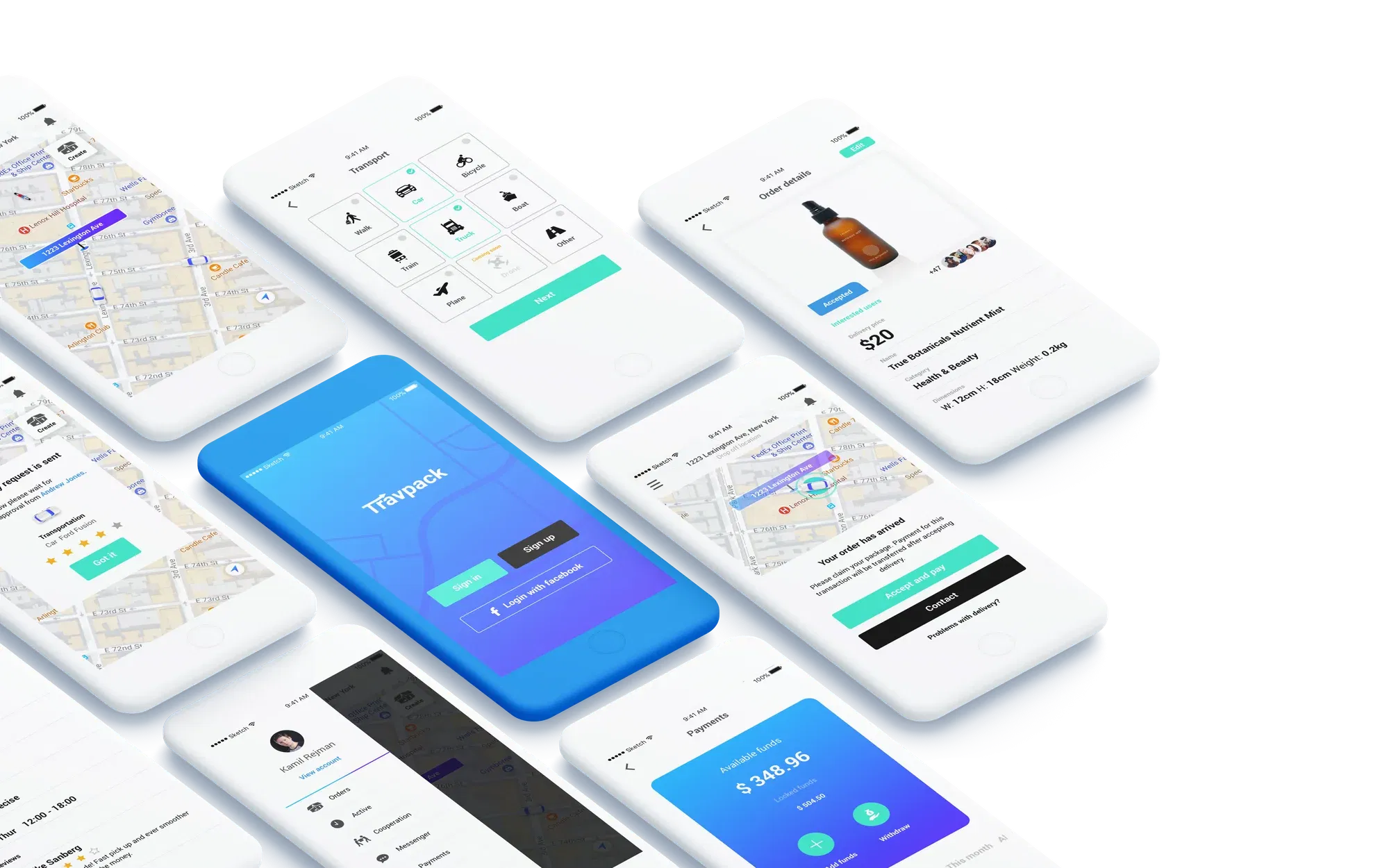 About the project:
The project was aimed to develop mobile and web applications for transport company. It was about to be a tool for supervising drivers and for ordering transport services for a specific price by customers.
What we did:
We have prototyped an original UX & UI project of a mobile and web application for the logistics industry.
The platform has become relatively extensive, and it consists of UI and UX elements that are considered a standard in the most modern transport management applications
The logotype of the project makes the impression of navigation and road. In addition to designing the application, we also handled its writing. On the front of the web application, we used Angular technology, while in the mobile application we wrote natively for android in Kotlin and on the apple platform in Swift technology.
Part of the project, the so-called heart, that is API, was written by an external company and requires rewriting in newer technologies. The mobile application itself works closely with the Google map.
Develop with us
Transport companies require the most efficient applications in order to offer high quality service. Build a transport app with us and connect with your potential clients.

hello@softgorillas.com