Industry: E-commerce
Challenge:
Creating dedicated e-commerce platform with equipment for customers with disabilities.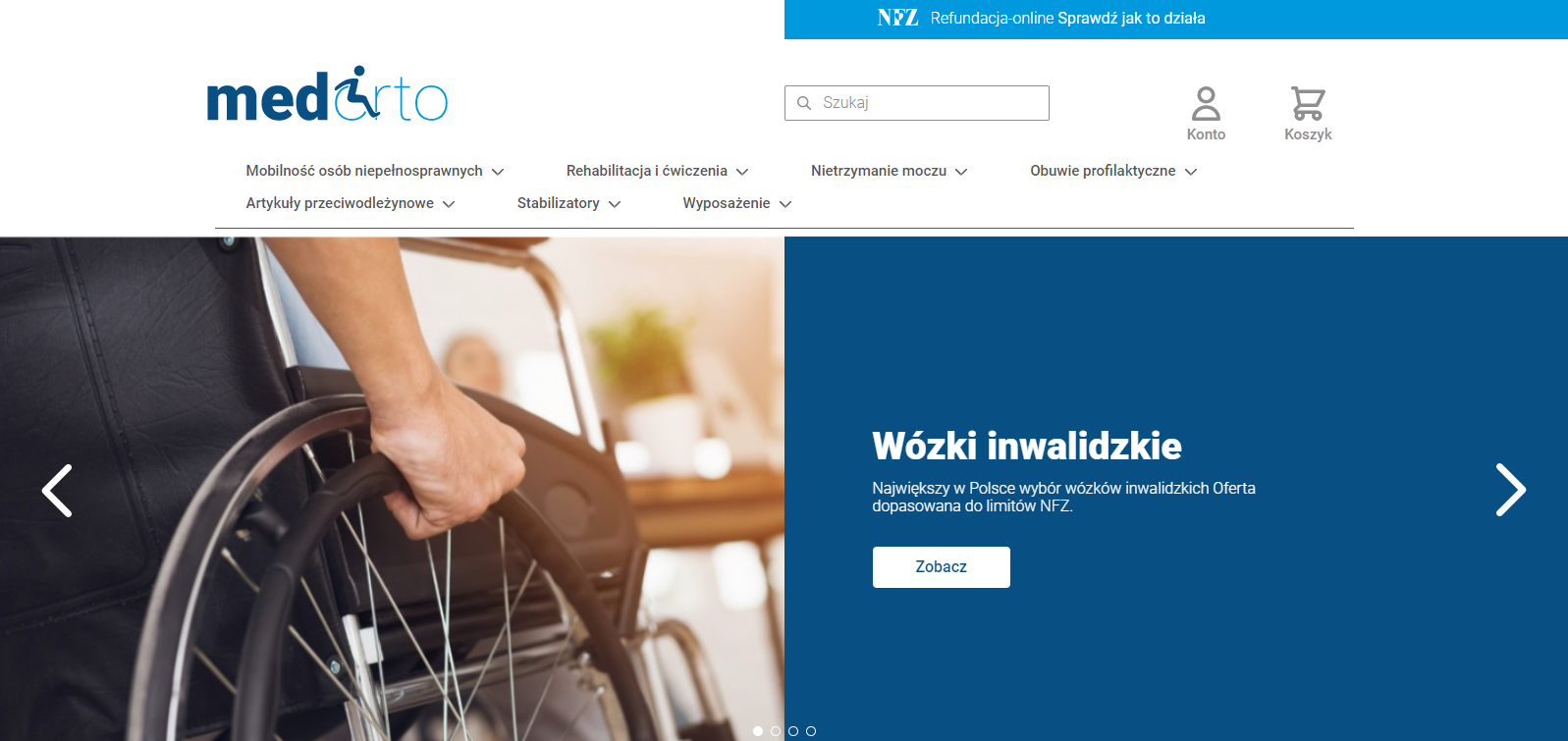 About the project:
The main goal of the project was to develop a user-friendly e-commerce platform with medical products for seniors and disabled.
What we did:
Creating graphical design that would be found pleasing by customers was a high priority during the development process. All in this project was about their comfort. Apart from receiving their goods straight to their homes or offices, clients can also pick up orders in certain points.
We chose to develop this e-commerce platform on the Sylius engine, so it would be easy to develop additional, custom applications, which could be integrated with this online shop. We also used the Elastic Search engine in the system.
Check what the Sylius panel looks like: Sylius Panel We have created additional native functionalities: - NFZ reimbursement codes - Alternate Delivery Addresses
Develop with us
The project was designed for the target group — elderly people who have problems with using the web browser. We excel in developing custom application with unique designs.

hello@softgorillas.com